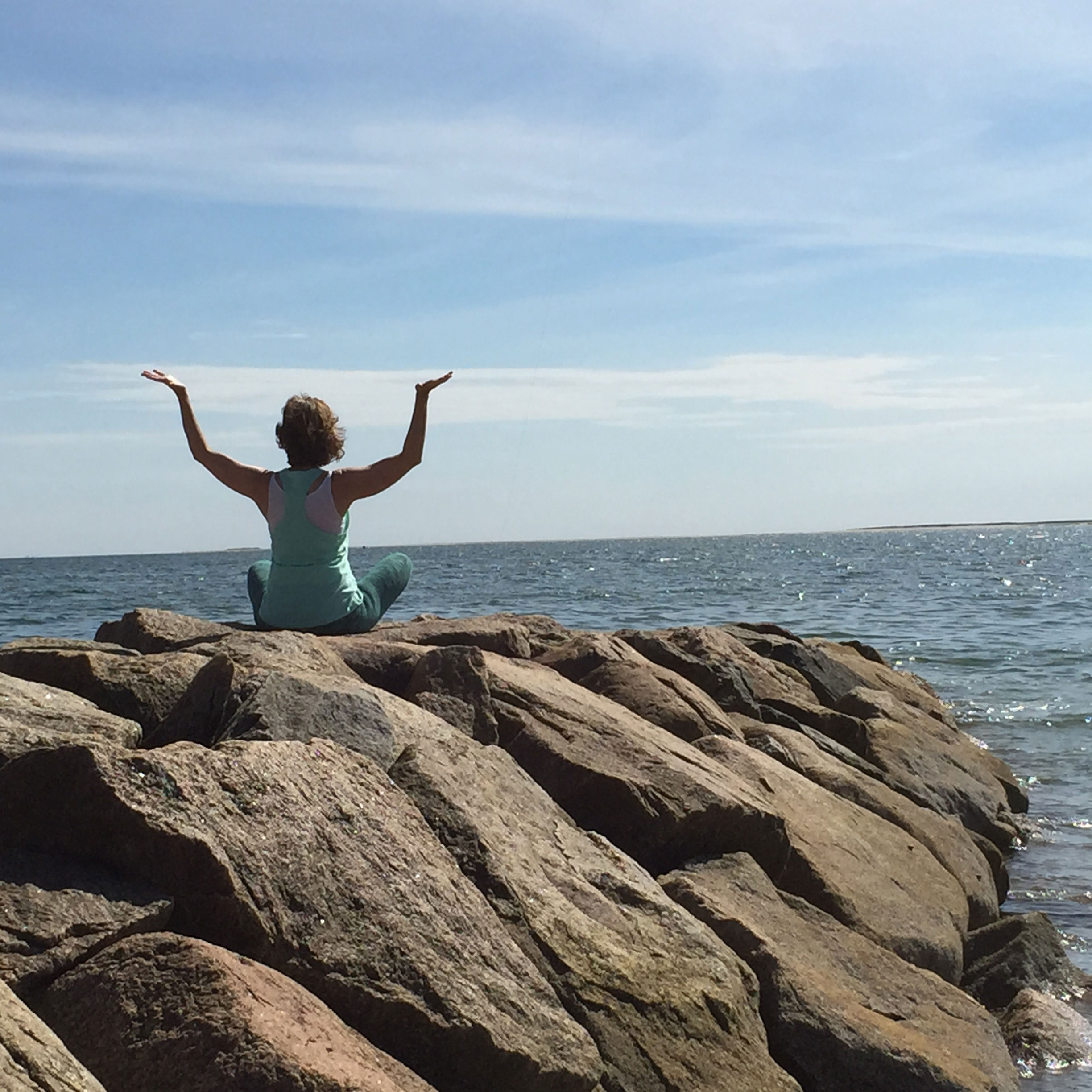 Background and Training
Naomi has been a dedicated yogini for more than 22 years since she left the wild world of Madison Ave to become a full-time mom, part-time writer and enthusiastic student of yoga.
She received her 200 hour RYT certification from Sage Yoga in Armonk, NY  in May, 2013. She has continued to receive additional certificates in Teaching Yoga to Seniors (2014) and in Yin Yoga (2015 & 2017).  She has also been trained by the Institute for Jewish Spirituality to teach Jewish yoga and meditation. She continues to study and take workshops with a diverse group of master teachers, whenever time allows. She is indebted to those who have encouraged and inspired her along this path.
Naomi graduated from SUNY-Binghamton with a degree in English and Creative Writing. She is married, has two lovely daughters, and one kooky rescue dog of unknown origins.